One of the fastest expanding sectors in the pet space is home furnishings. It varies from the modern & serious, traditional Americana, Euro-sleek to cheeky fun.
The PupStyle office has a tradition of "cupcake friday's"  where we end the day pigging out on cupcakes.  We thought it was time to show you how your dog can have sweet dreams.
Beerd van Stokkum designs these cool conversation piece cupcake dog beds, that also can be used as a sand box, a plant holder perhaps even a dog bath tub?  They offer round cushion inserts for ultra fluff.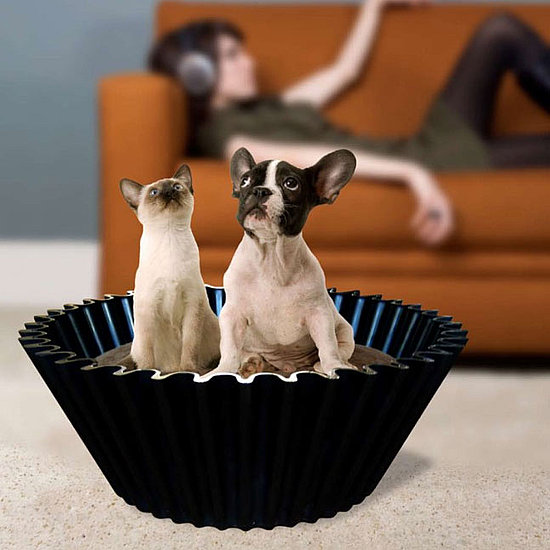 $149 Euros.  Made from synthetic materials available in a rainbow of colors.
$99 Euros Round cushion insert.
{ 0 comments }