Let's be honest, if I were a dog and found myself lost I might utter the words "Oh Sh*t I am lost!" then hope some human finds me and brings me safely home.
Michigan artist Sprout1world at Etsy.com hand-makes these unique tung and cheek, personalized dog tags for only $22.
I can't say I recommend this for families with children, but for grown-ups with a good sense of humor, have a good laugh. Life is too short not to mention they have a trendy, vintage vibe we love.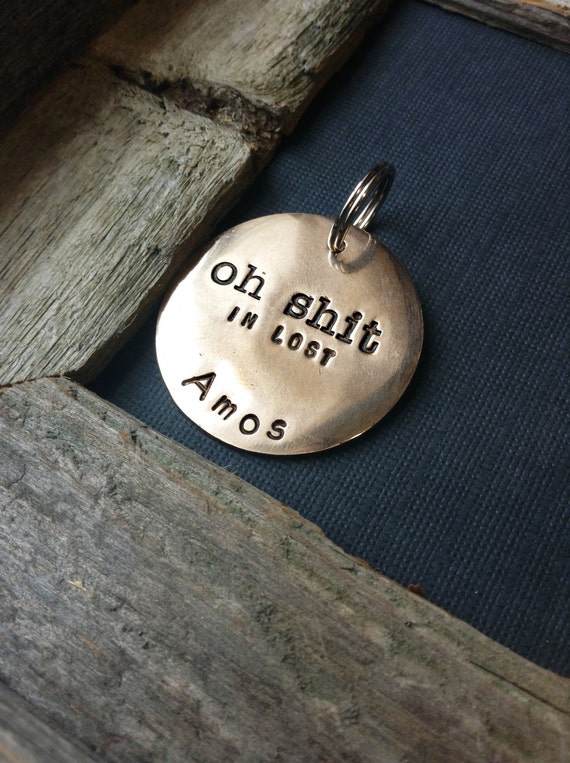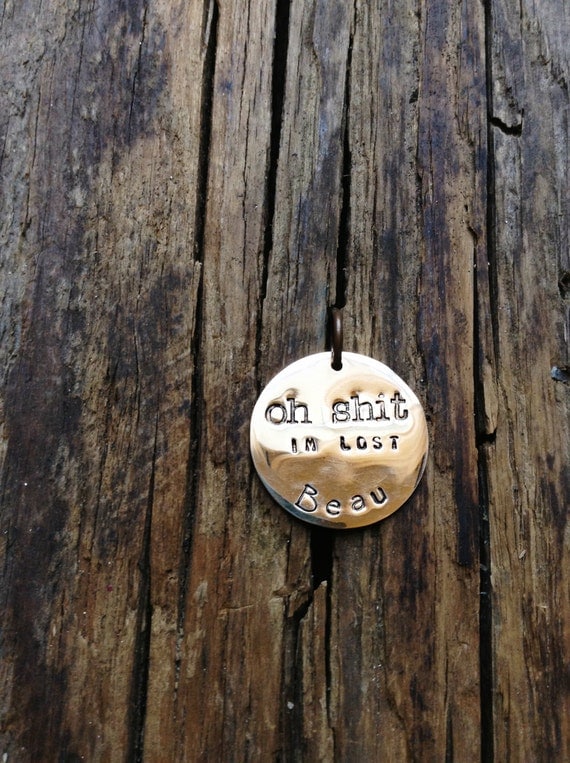 { 0 comments }